Due to the COVID-9 pandemic, our 2020 concert at the Living Arts Centre has been postponed to May 15th,
2021.
Tickets purchased for the May 9
th,
2020 show will be refunded to you by the Living Arts Centre.
Thank you to all involved for your patronage and we hope to see you in 2021!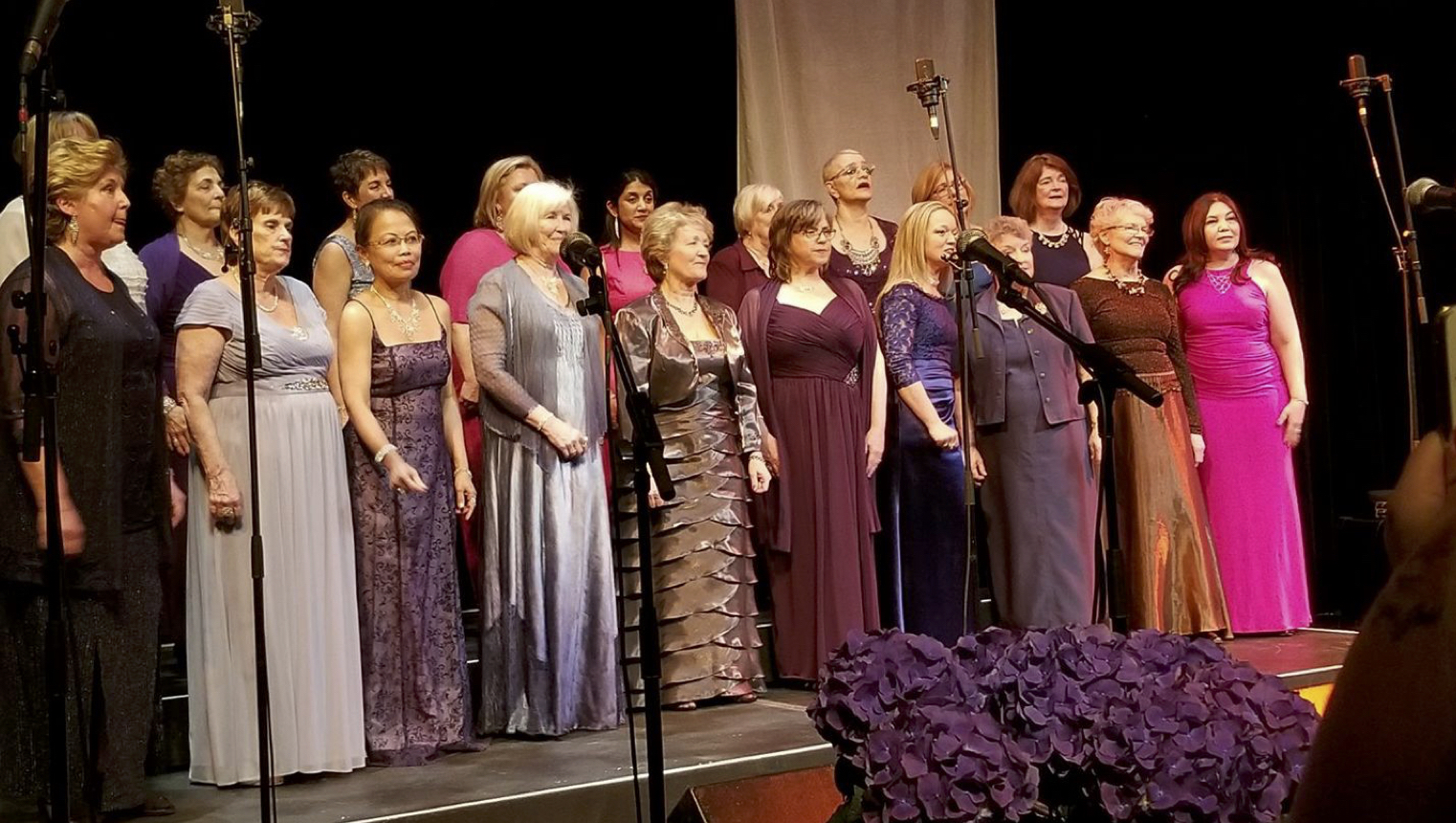 2020 Ambiance Singers Annual Charity Concert
Held in memory of Valerie Gajda
Saturday, May 9, 2020
The Living Arts Centre in Mississauga, ON
Our guest artist this year is John McLeod and all net proceeds of this concert will donated to Caring and Sharing of Peel, a volunteer-operated grassroots organization providing verified emergency support to families in crisis who have been referred by schools/teachers, children's aid, churches, and social service agencies in Mississauga.
The Ambiance Singers at The Southside Shuffle
Southside Shuffle in Port Credit
The Southside Shuffle, a blues and jazz festival that has been entertaining Port Credit since 1999. Each year the Tim Hortons Southside Shuffle Blues and Jazz Festival attracts thousands of visitors into our community locally and internationally. 
Black Creek Pioneer Village
during Christmas by Lamplight
Enjoy the wonder of a Victorian Christmas as Black Creek Pioneer Village is transformed by the glow of lamps and lanterns, flickering candles and cozy fireplaces. We perform a variety of seasonal music in the church.